Danielle Young is celebrating her team blog's one-year-anniversary with a blog hop!
You've found a blog participating in the fun!
Click on the image blow to download the quick page I created using Bubbly - one of Danielle's newest kits!
Make sure you check out Danielle's custom kit contest....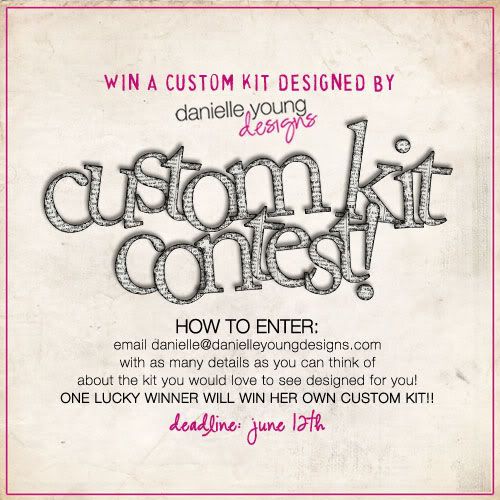 You'll want to check out past winners of custom kits....
Michelle from scrapability, freestyle theme = freestylin'
FREESTYLIN' PAGE KIT
Kirstyb, lovely girl theme = emma's smile
EMMA'S SMILE PAPER PACK
EMMA'S SMILE ELEMENT SET
and...
Tessieb, basketball theme = alley oop
ALLEY OOP PAGE KIT
Oh and before I forget.....the word of the day is "Light."
Miss the blog before me? Visit Pamela at =
www.scraporiginals.com/blog
Ready for your next site on the blog hop? Head over to see what Anita has for you at her blog....
designsbyanita.blogspot.com