Collin and Tay with one of their "ankle bitters" (as Oma calls them)...one of the new puppies.



Tay with her "big ears" chocolate bunny....



Collin...he couldn't wait to take a bite before I snapped the first pic!



Getting ready for the first bite....



No more pics Aunt Kaylea



She joked that it was the only bite left (but she'd really just broke a piece off)



Collin with Mommy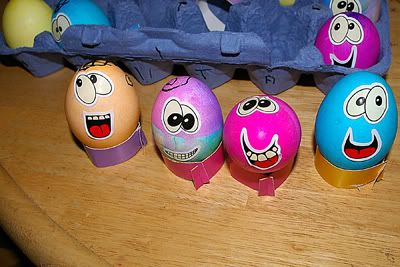 Their tied-died funny eggs



Tay showing off the eggs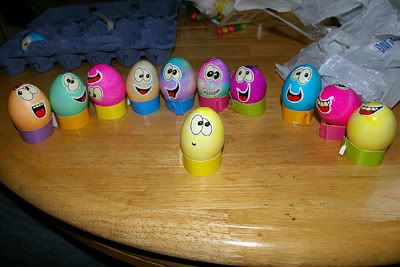 Collin & Tay's Easter Eggs...



I love this look ...I'm not sure why Tay gave it to me...



This was Collin's favorite egg...



Eggs up close and personal



Another egg shot (thinking about possible scrapbook pages with this pic)



Alas, dear bunny, I knew you well.....Collin's bunny...



Tay and Mom....



Tay looks sneaky....lol...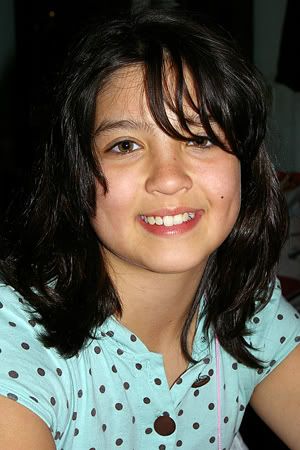 I love this pic!

Blank spot
The pic Collin wouldn't let me take...lol....