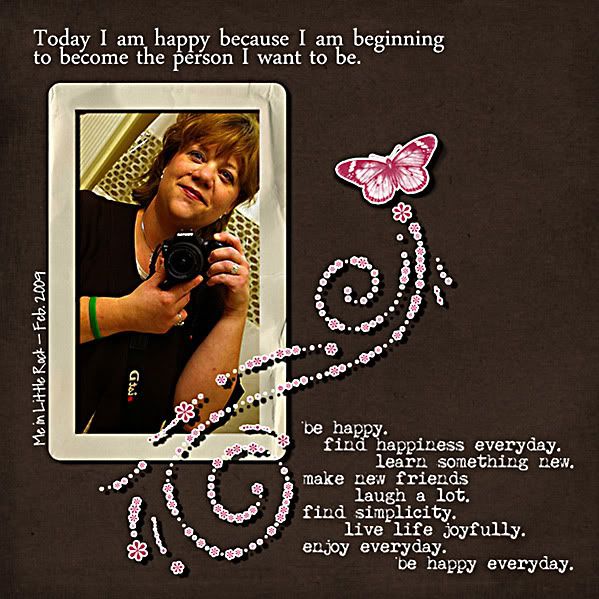 Click on the above image to go to Oscraps.
Paper, frame, butterfly element - Indefinitely by TaylorMade Designs, Oscraps.com
Word art - Happy Thoughts, Sue Cummings, Oscraps.com
Font: Peay Jay
Photo Action - Picture Perfect by Paint The Moon, Oscraps.com

I took this picture, during a late-February trip to Little Rock.
I am trying to take a picture of myself around the 23rd of each month, in a way to document my life this year.
I'm striving to meet my dreams, and I'm trying to become the person I want to be. It's definitely making me happy.