Here's a few layouts I've made since Christmas...trying to get my scrapbook mojo back...
Click on the images to go to my Oscraps gallery....

Mosaic Taylor
Inspired by a tutorial by Amanda Taylor - Taylor Made Designs at Oscraps.com
It's one of the first layouts I've made in recent weeks.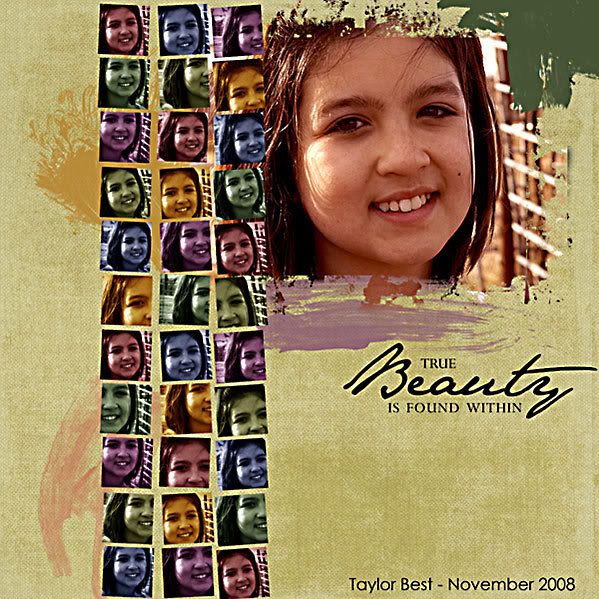 Webkinz Christmas
Gi and Ki with their Webkinz Clown Fish - purchased so they could have
underwater rooms in their Webkinz accounts.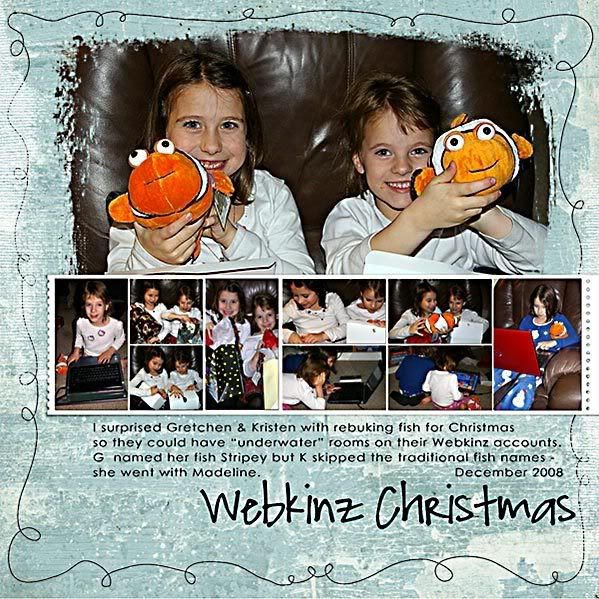 Celebrating Christmas
I surprised Collin with a Cow Webkinz - his first - for Christmas.
He looked so happy, and it's one of the few pics I've taken of him this fall, that he
"let me" take without much fuss or fueding...
Christmas 2008
I was trying for a good pic, similar to one that mom has of me and Will (brother) on a Christmas morning. The center one is as close as I got! (I think it's cute).