It's a Carthage (Mo.) tradition - Mudstock
This year's "muddy mess" took place on Saturday.
Here are a few pics of my niece and nephew, in their muddy glory.
(G&K along with Carl and Denni also attended...their pics will follow)
K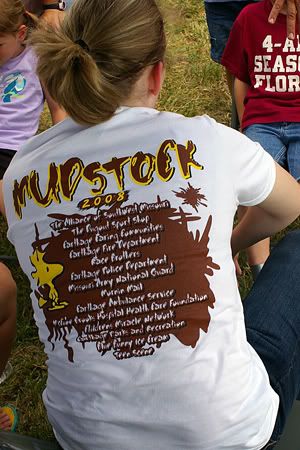 Waiting in line....CW still hates having pics taken...(or so he says)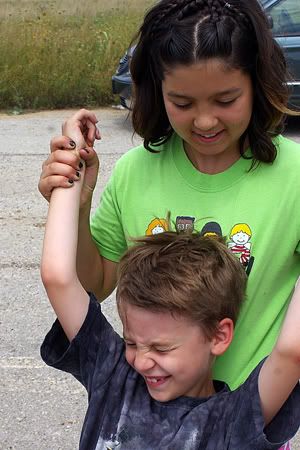 My niece - T



Watching CW get his shoes duct-taped on...
(They do that for everyone who goes "mudding" for safety purposes...)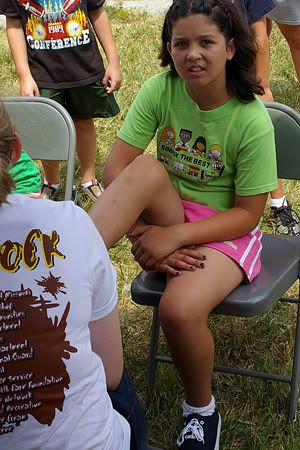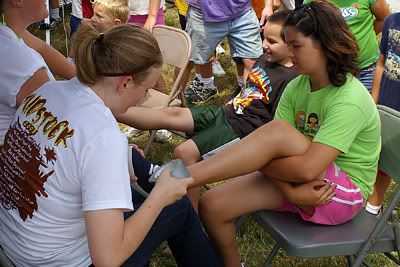 All checked in - the "official" yellow ribbon.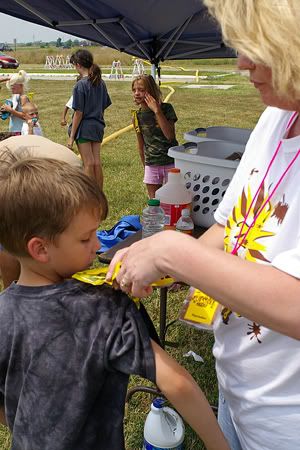 The before shot
Carl (with G&K) and My niece and nephew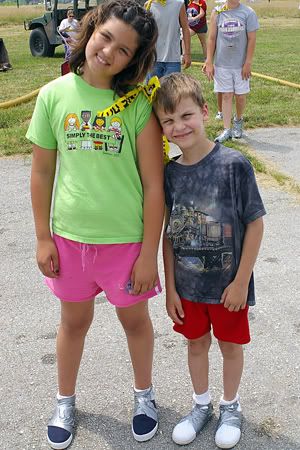 Don't ya love the feet?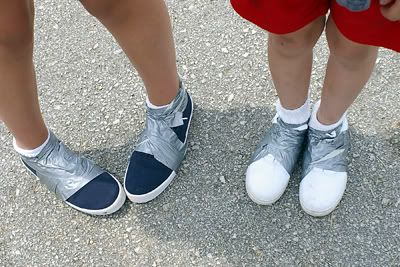 Getting in is as easy as one....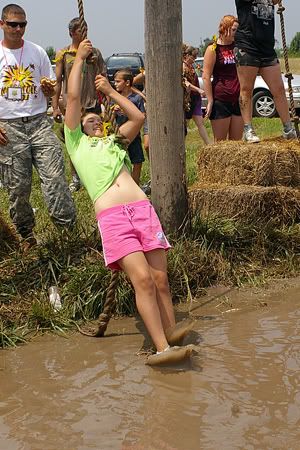 two


(two - the longer shot)
Yes, she just "plopped in"




Three..



She had such a great time!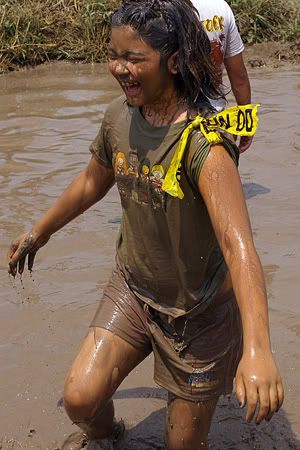 CW on the other hand...just hung on the rope, and went back to the hay bales - the first time.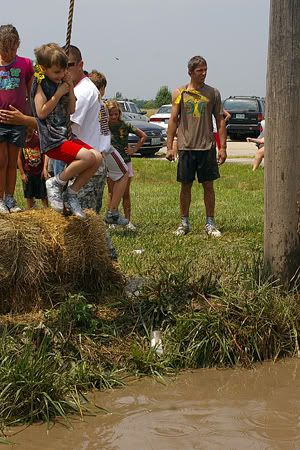 Not so sure about this....



Yes, Tay went face first....Bleck


My kind of girl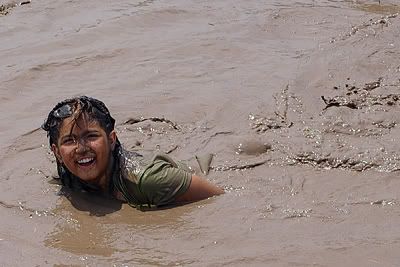 CW giving it at try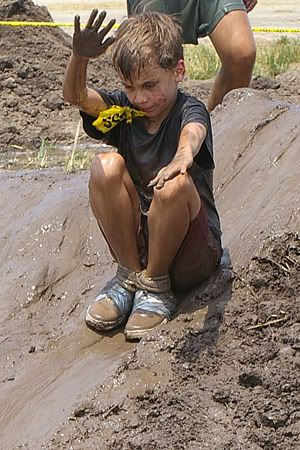 Not so bad - I love this pic!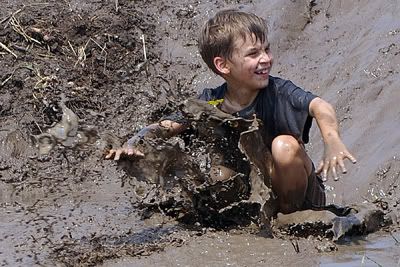 Taking a "bath" in the wading pool - provided by the fire department.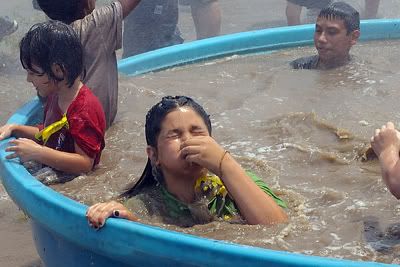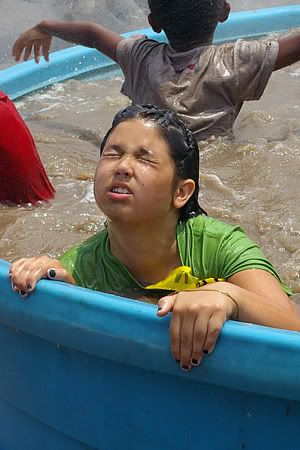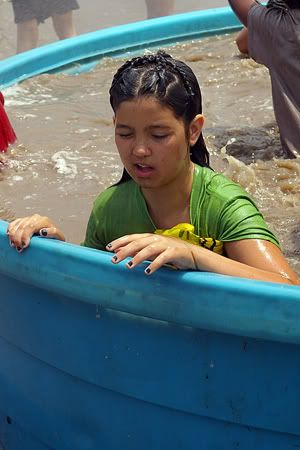 Giving the rope swing another try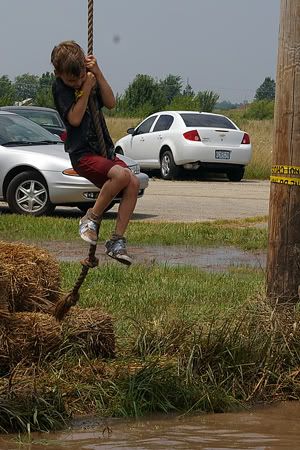 He liked this hill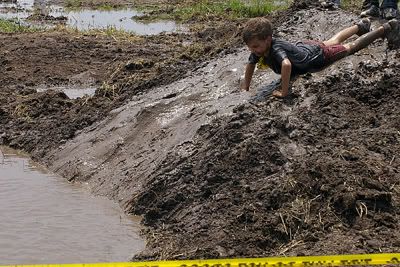 Too busy for pictures....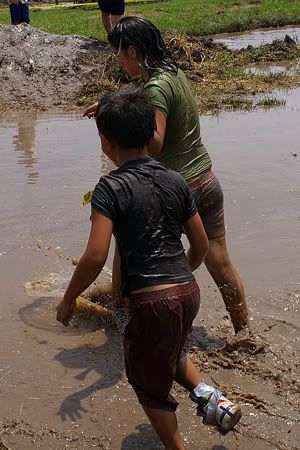 Going down stomach first....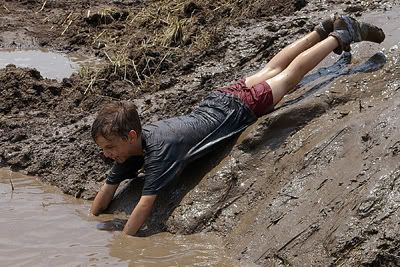 Trying it again on his back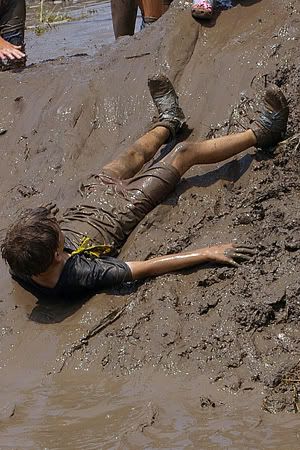 This is another "keeper"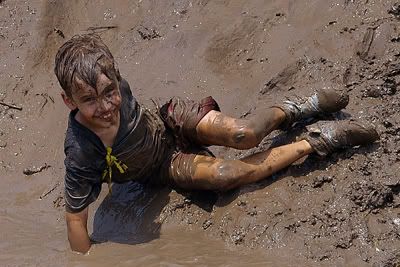 What a muddy mess.




Getting "cleaned up"