K - had to have her hair dyed too....
(it's colored hair spray)



G got into the colored hair action too...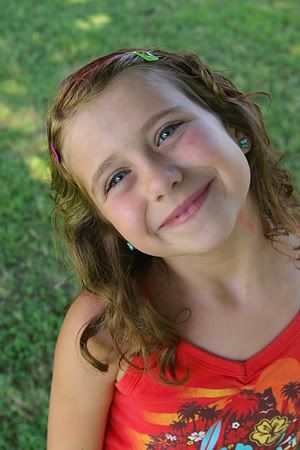 Carl - in the Professor outfit...




Carl and Denni - with their dyed hair...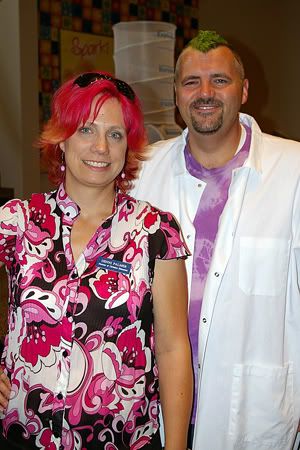 Family picture



the opening ceremony with Greg - aka. Professor Willie



I snapped this pic of E ...getting one last hug from momma
before she has baby sis next week...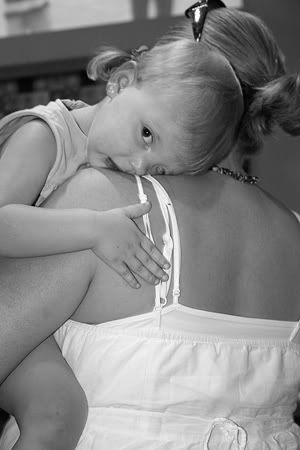 Greg - getting ready to be slimed...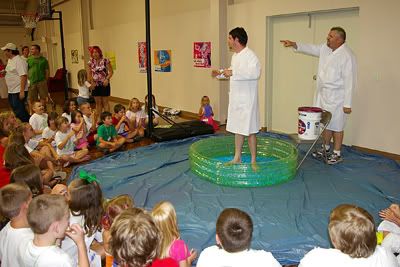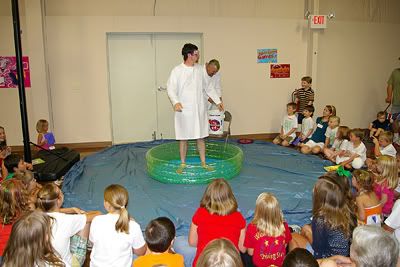 Here it goes....



After hugging Carl...