I promise, I'm still alive.
Haven't posted here much in the last month or so, well really, since the "Medical incident" in January.
Here's the basic info
...I'm officially off all meds except blood pressure - and it's been cut in half (yippiee)...
....I've lost almost 20 pounds (I'll know officially when I start "weighing in" on one scale...but the pants I bought at the end of Feb - and were tight - aren't so tight anymore....
...I'm finally feeling better...each week gets better, but this is the best so far.
...I'm still behind (but what is new right?)
It's Holy Week/Easter in the church, and it's crazy busy this week....Sunday's comin! I'm excited for Easter this year, because I'm hoping it will just be Crazy at work after the holiday, not crazy busy.
Um...I have been scrapping....not a ton, (did I mention I feel like I'm behind the eight ball)...but here's one of my most recent layouts...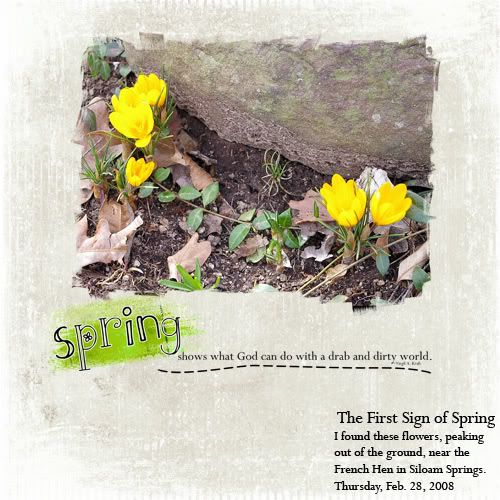 (Everything from Danielle Young or Sue Cummings Designs - at
Oscraps.com
Here's a goofy layout - a silly memory from my earliest newsroom days....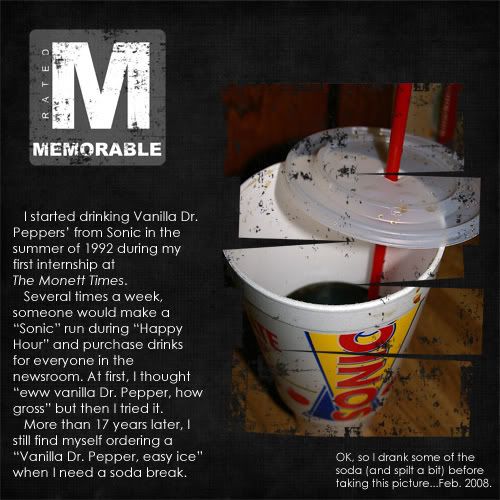 (Template by TaylorMade Designs aka Amanda Taylor - Oscraps.com, paper, Wizard of Oz kit, Danielle Young, Oscraps.com)
And here's another one....
I love this one of Collin (nephew) from when he was little...
(kit from Heather Roselli - Sweet Shoppe Designs.com)
Oh, and one last one....Kiki - Denni's youngest....my fashionista inspiration...
(Almost everything - by Amy Teets at Oscraps.com)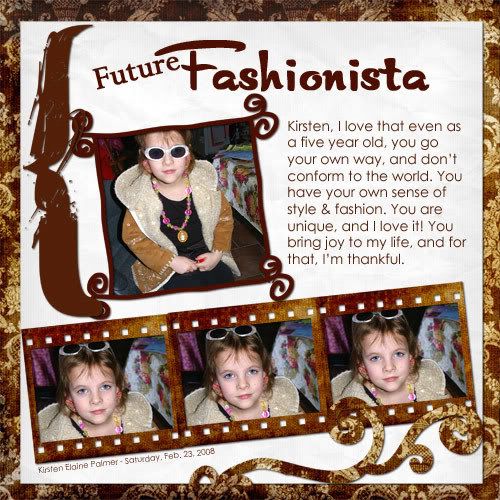 I'll post more this weekend (I hope)...I'm slowly coming back to life...which is fitting, since the first day of spring is this week...
Chow
K
(May go see Horton Hears A Who Tuesday...I'll keep ya posted)